Automatic Truck Wash Systems
The appearance of your truck fleet is important to the overall image of your company. To keep your vehicles clean, having an automated truck wash system is the easiest way to keep them looking their best. When you perform an automated truck wash in the field, you can easily wash all the vehicles in your fleet as needed. You don't have to wait a long time to take them out of service to wash them. You can simply run them through the system as they become dusty or dirty.
The ideal large truck wash system
UDO automatic truck wash systems are the ideal machine for public or private fleets and are suitable for a wide range of vehicles.UDO automatic truck wash machines are perfect for school buses, buses, tractor trailers, and even cars. With an automatic truck wash system, the size of your vehicle will not be an issue for washing. For many large fleet trucks, installation into a regular car wash is not possible. However, these systems can be easily resized for your specific vehicle. They are highly customizable, so there is no need to worry about trucks getting stuck in the system or simply not fitting inside.
There are many ways to get your commercial truck or fleet vehicle clean. the UDO automatic truck wash system is an efficient and affordable solution to clean your fleet vehicles in no time. When you have equipment such as the UDO Automatic Truck Washing System, you can be sure that your trucks are clean and dust-free, without harsh chemicals and without wasting water.
TXG Series Gantry Truck Washing System is the fourth-generation developed by the company in combination with domestic and foreign technologies. Its main function is to clean the mud and unsolidified concrete on the wheel, chassis, feed inlet and body of the mixer truck. Compared with the traditional truck washing machine, its appearance design is much more generous, the cleaning force is stronger and the water is saved. The equipment uses PLC and infrared sensor technology to identify vehicles for cleaning operations automatically, and uses high-performance swing nozzles, no dead ends throughout the process.
A typical truck/bus wash cycle is as follows.
Pre-wash
Chassis wash
Soap/detergent spray
Wheel Blast
Brushing/Pressure wash
Final rinse
Trucks need to be driven very slowly through the system. Since the quality of cleaning depends heavily on the driver's ability to drive slowly, more arches should be used for proper cleaning. Example. Having two brush arches instead of one arch is a good idea for good truck/bus cleaning.
Wheel, tyre and undercarriage cleaning systems
A high-pressure, environmentally friendly truck cleaning solution ideal for removing dirt and grime from trucks working on sites with contaminants InterClean is a leader in designing and engineering effective solutions to clean and decontaminate truck tyres and undercarriages and other heavy equipment leaving sites such as
Landfill sites
Steel mills
Quarries
Chemical plants
From dust control to heavy duty mud removal, we have the solution to your tyre and undercarriage cleaning problems.
Automatic Truck Wash Systems
If you have to send your trucks away for cleaning, to avoid lost productivity and revenue, keep your fleet clean with an on-site automated truck wash! With minimal time required, you can still have a fleet of great looking machines without having to spend a whole day or more keeping them looking great. With these automated truck wash systems, you don't have to have your employees spend time hand washing your trucks. Use these customizable systems to maintain your reputation with trucks that have a professional, clean look without significantly reducing your employees' work time.
Wash trucks of different sizes and shapes by customizing the size of the system. It saves money, employee time, and makes your truck fleet look more impressive. Automatic truck washers are easy to use and do not require new personnel to use the system. It's a quick, easy and very economical way to ensure your fleet is clean.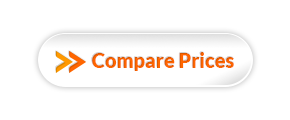 Advantages of UDO
Bespoke solutions
We don't believe in one-size-fits-all washing solutions. When you choose UDO to design a bespoke truck wash system, you benefit from state-of-the-art technology and a team of experienced engineers. Whether you are looking for an automatic truck wash, a non-contact wash or any other unique wash specification, the result is an efficient truck wash system design.
Environmentally friendly solutions
UDO has always been committed to a sustainable design philosophy. All of our truck wash systems feature high capacity water recycling to support environmental sustainability. In addition, all UDO truck wash systems include stainless steel chemical and rinse arches with special check valves and high-efficiency motors. This reduces the risk of heavy metal emissions, minimises the use of water and chemicals and further reduces the environmental impact of the truck wash system.
Minimal maintenance
There is no "down time" with UDO truck washing systems. Our high-tech, heavy-duty wash systems are designed for continuous use and require little to no maintenance. Our low-maintenance truck wash solutions ensure that your clean fleet can get back on the road as efficiently as possible.
Easy to operate
UDO Heavy-duty vehicle washing systems do not require an attendant. Our truck wash systems are fully automated and easy to operate, so you can start using your new fleet wash system as soon as it is installed.
Translated with www.DeepL.com/Translator (free version)
If you are interested in our products, please contact us.
1. Gantry structure design, stylish and generous appearance.
2. Reasonable site design.
3. Infrared induction, PLC intelligent control, automatic identification of vehicles for cleaning
4. Integrated design, small footprint, high installation efficiency
5. The size and function of the equipment can be customized according to customer needs.